i4 vs Tesla Model 3
The advantages of electric vehicles related to the environment and efficiency are indisputable. It is easy to compare certain makes and models, especially when it comes to luxury and performance. With decades of experience as a top contender in the luxury market, BMW sets the standard for what a high-end vehicle should deliver. Lake County drivers can rely on our brand to produce vehicles with distinctive exterior styling and finely-tuned interiors. Tesla's first vehicle went into production in 2008. Since Tesla has spent significantly less time in the market than BMW, some shoppers may find Tesla vehicles to be lacking in luxury features.
BMW of Schererville is pleased to offer a detailed comparison between the known details of the first-ever BMW i4 and the existing Tesla Model 3. Shoppers are choosing the Ultimate Driving Machine over Tesla, and there are a few reasons why.
Exterior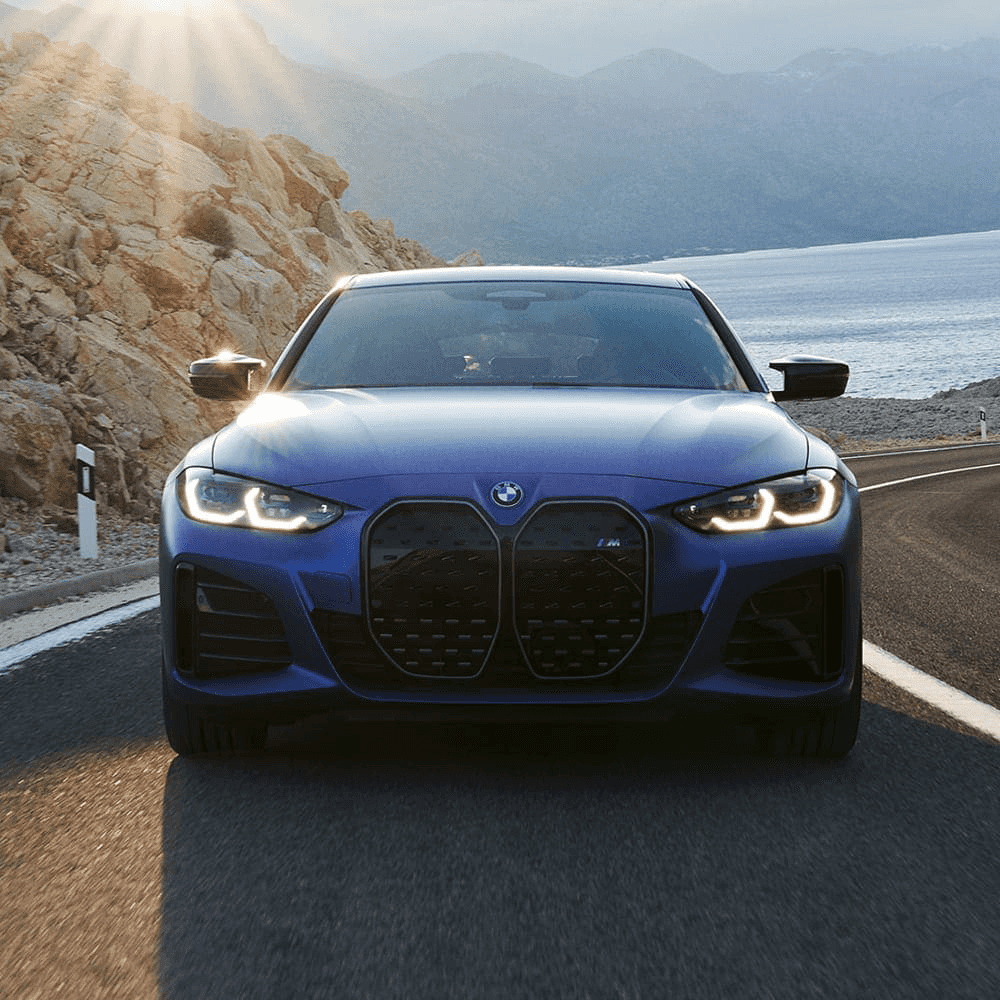 The BMW design is optimized in terms of the front grille, elongated, coupe-like exteriors and long wheelbase.
Exterior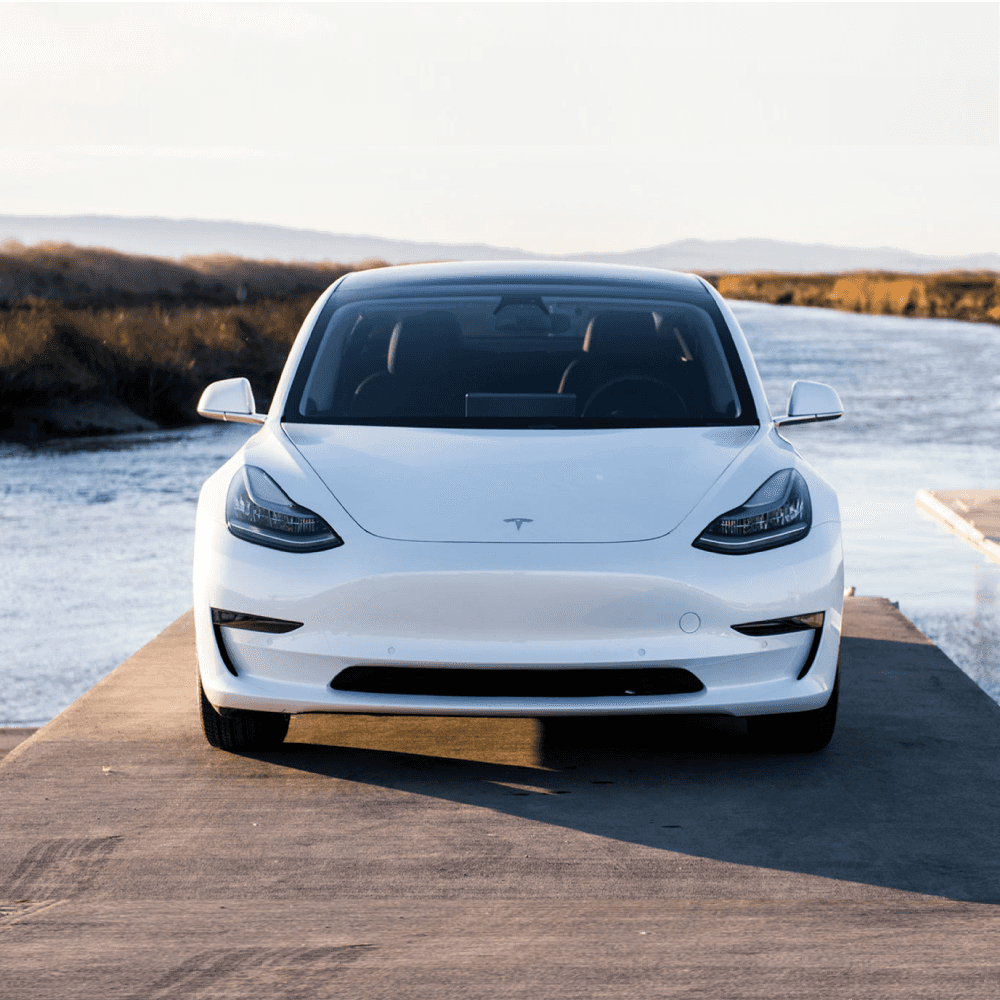 Tesla Model 3 lacks full-on luxury design.
Interior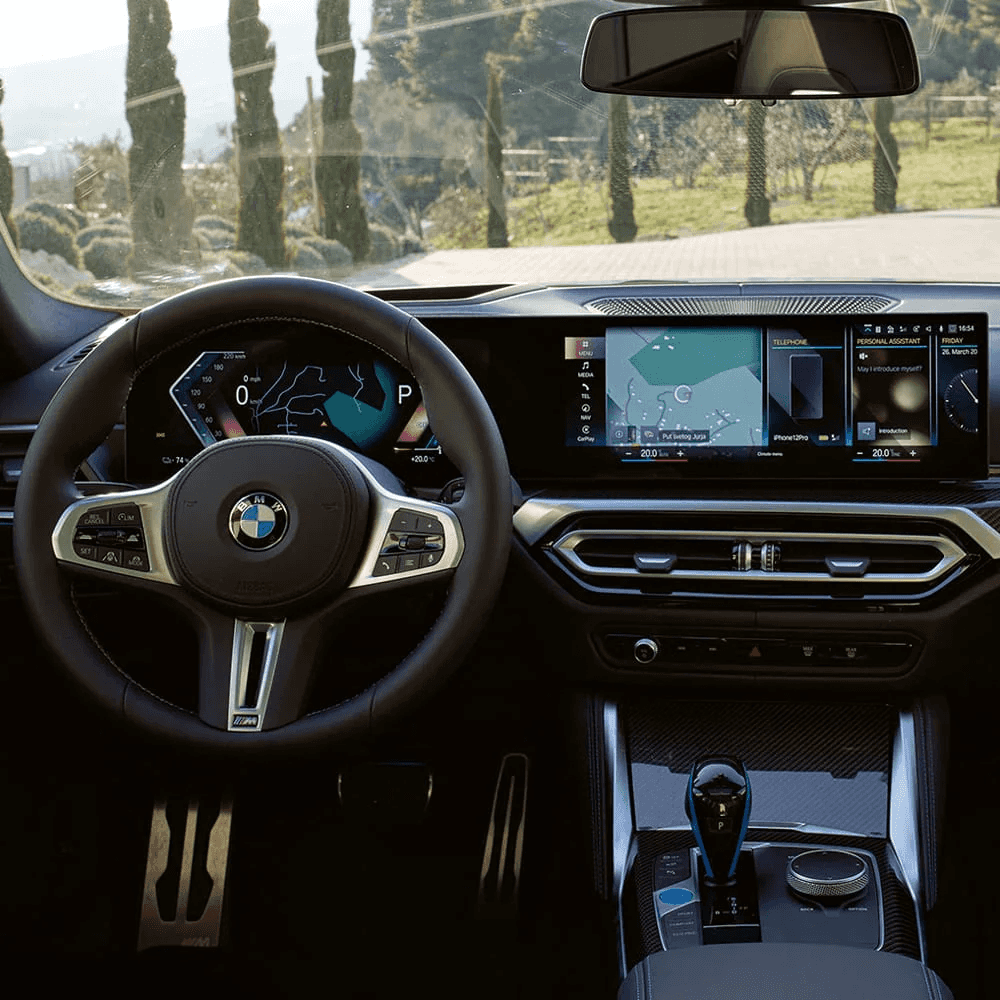 The BMW i4's progressive interior sets a high-class tone with detailed trims, gorgeous upholstery, and graceful curved displays.
The i4 has a rear liftgate for easy loading and greater cargo capacity.
Interior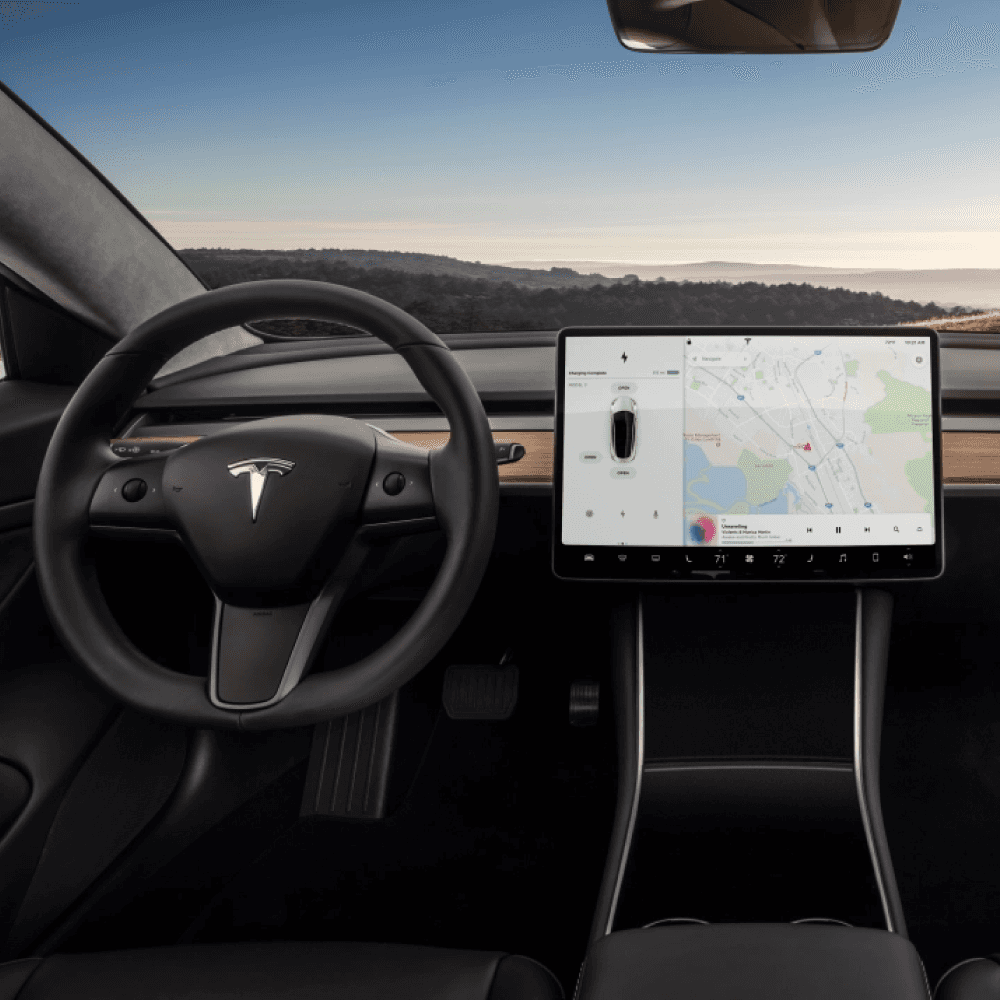 The most distinctive feature found in Tesla's minimalist interior is the innovative 15-inch touchscreen display that houses many of the vehicle's controls. Some drivers have found this impressive element to be a bit of a distraction on the road.
The Tesla Model 3 has a regular trunk.
Performance
The i4 eDRIVE40 goes from 0-60 MPH in 5.5 sec, can travel about 300 miles between charges, and has a maximum 335 hp.
The i4 M50 goes from 0-60 MPH in 3.7 sec, can travel about 245 miles between charges, and has maximum 536 hp. It features very fast charging capable of 200kW.
The BMW i4 comes standard with the towing option rated at 1,600 kg/3,527 lbs.
Why Buy From Us?
Schedule Online Appointment
Performance
The Tesla Standard Plus Model 3 goes from 0-60 in 5.3 sec, has a range of 262 miles, and 221 hp.
The Tesla Performance Model 3 goes from 0-60 MPH in 3.1 sec, can travel about 315 miles between charges, and has 450 hp; its battery charging is capable of 250kW.
The Model 3 has no towing option.
Service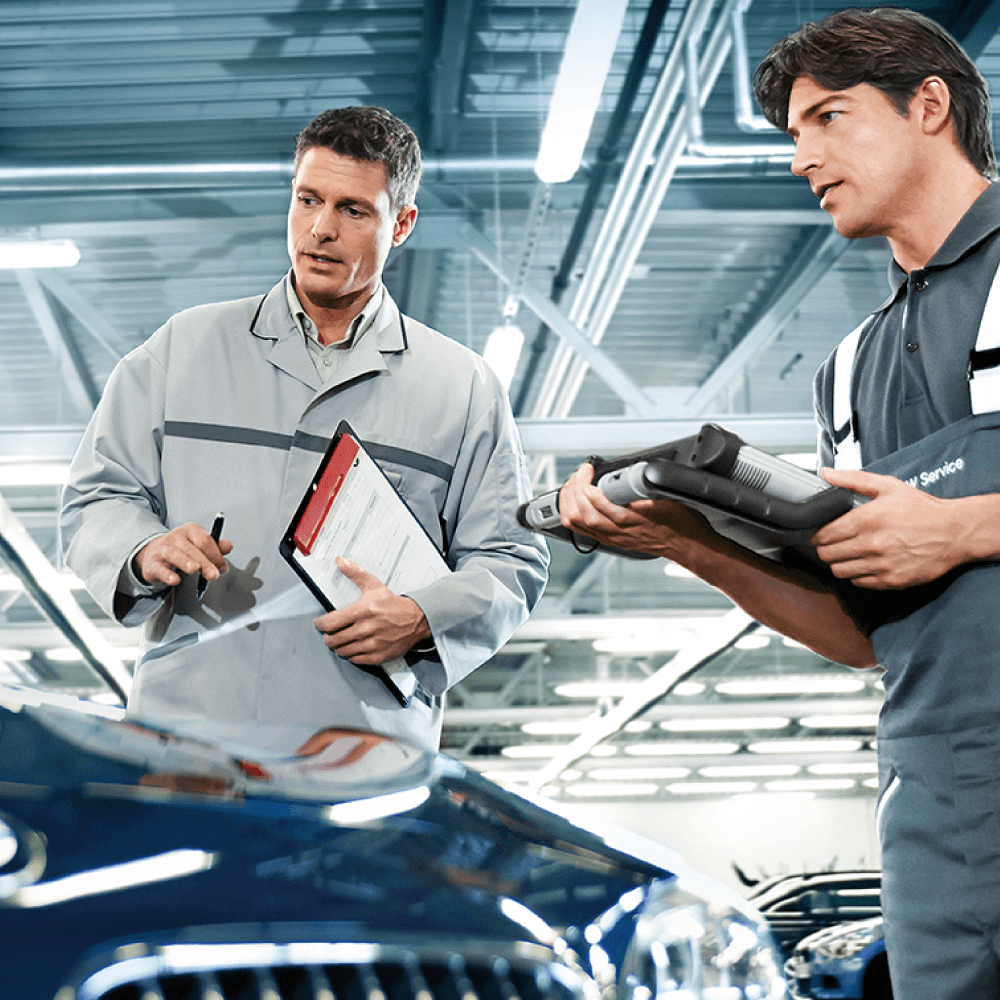 Depending on the extent of what needs to be done, your BMW can be in and out quickly, and BMW service coupons are always available. Our service team will even pick up your vehicle, and deliver a loaner if needed. You can have your vehicle repaired by certified BMW technicians in a timely manner and for a reasonable price. You'll be back to cruising safely in no time!
Service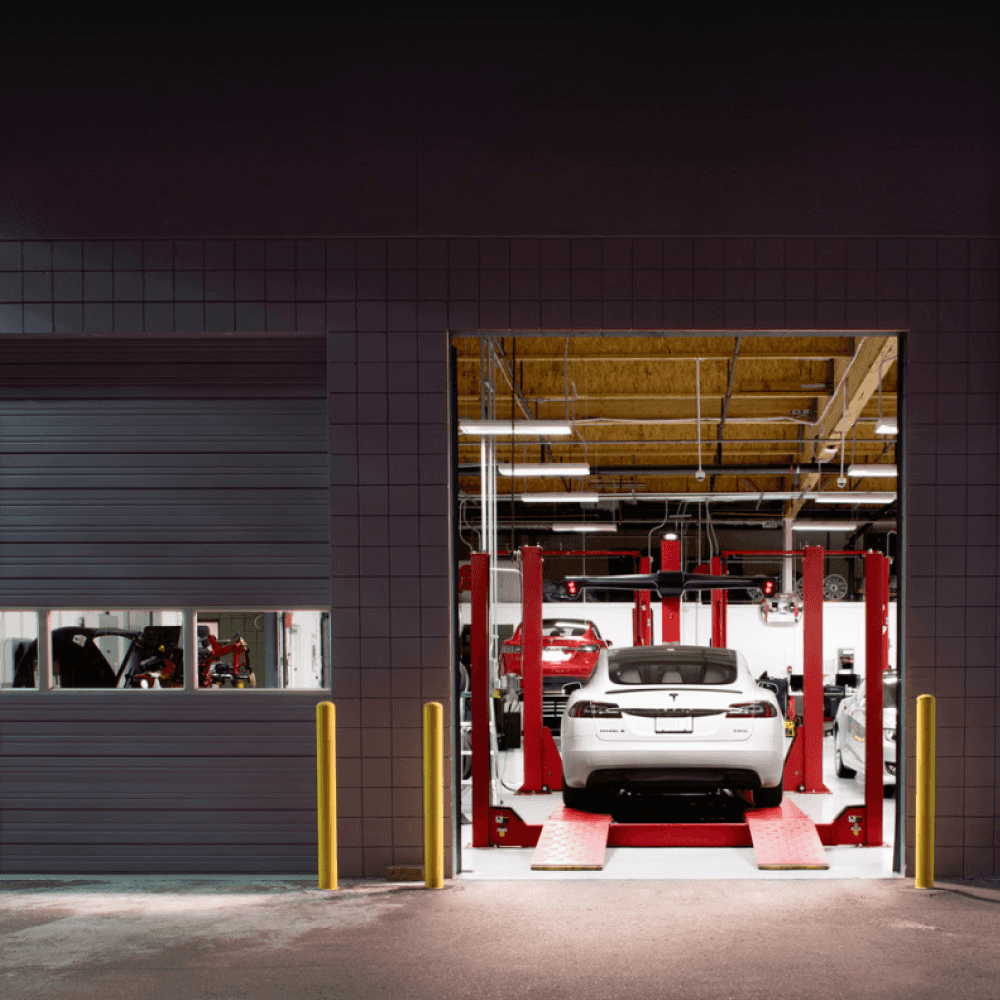 In the unfortunate event of an accident in the Schererville area, you can expect a Tesla body repair to take quite some time to be completed. Even though the number of Tesla service centers and body shops has increased, the wait times are still exponentially higher than for BMW repair.
If your Tesla needs service, make sure you are ready for an Uber back to your destination. Tesla doesn't always have loaner vehicles available in service for complimentary client use like BMW.
Reliability
BMW brand ranks #12 in Consumer Reports' 2021 ranking of reliable auto brands. As a brand with an over 100-year history, BMW has become a name you can trust when it comes to purchasing your vehicle.
Meet Our Team
Schedule Online Appointment
Reliability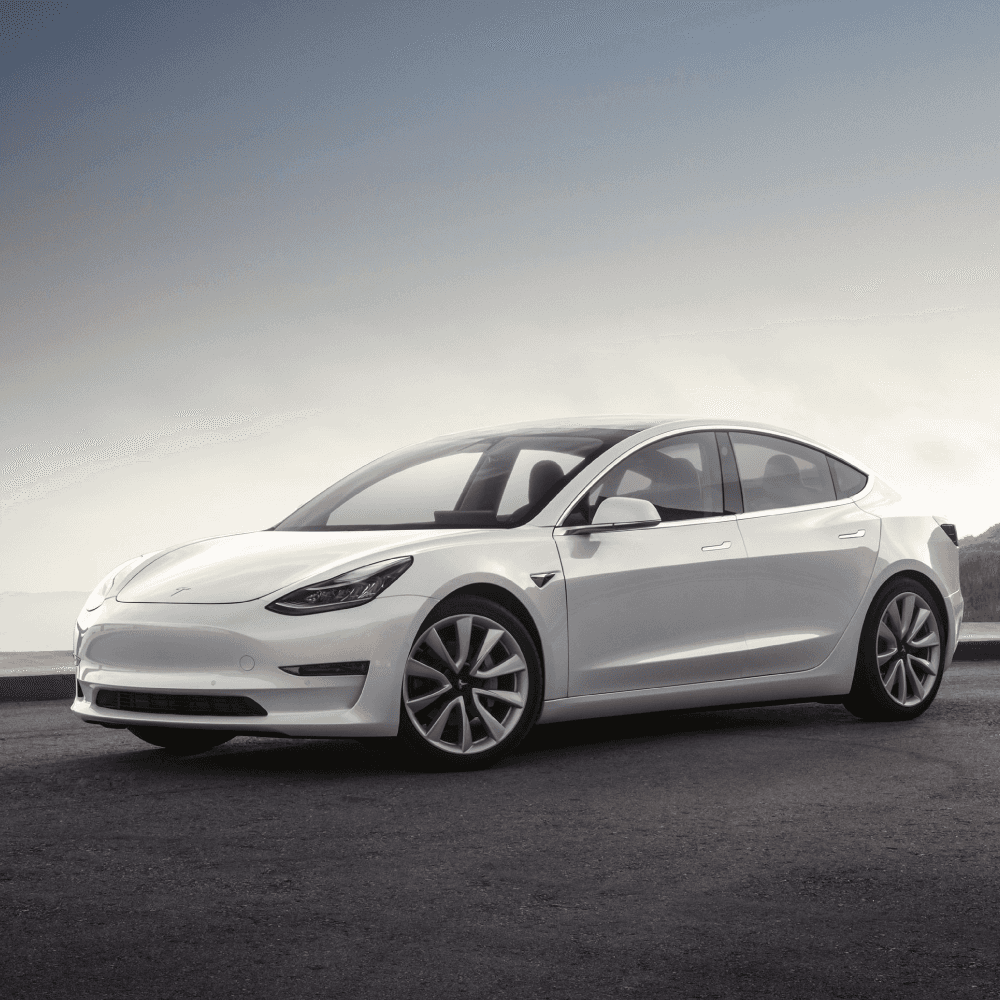 Tesla ranks #25 (of 26) in the Consumer Reports ranking. Tesla has only been producing cars for 13 years and has not fared well in reliability rankings.
Handling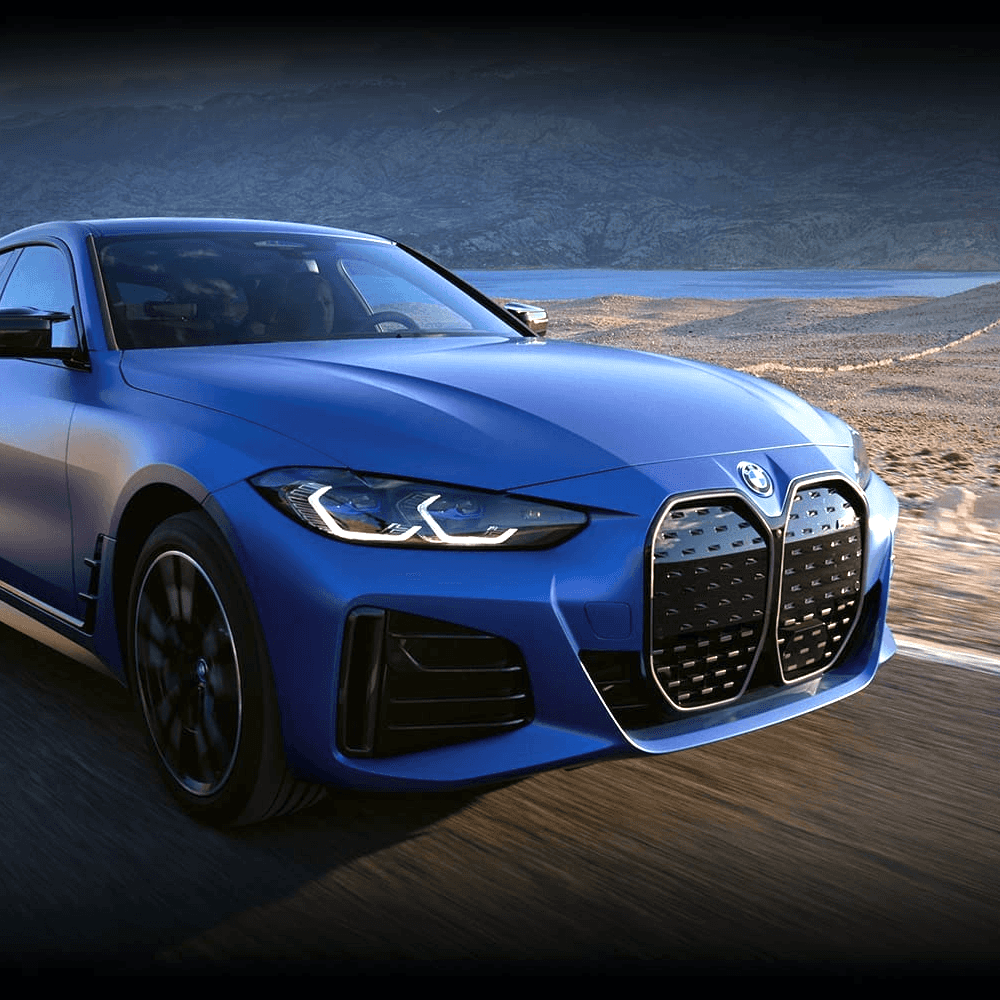 BMW i4 has several factors to make it a luxury car that handles well, including a low center of gravity, communicative steering, and firm suspension.
Handling
Tesla, like other electric vehicles is capable of fast straight-line acceleration.
Cost of Ownership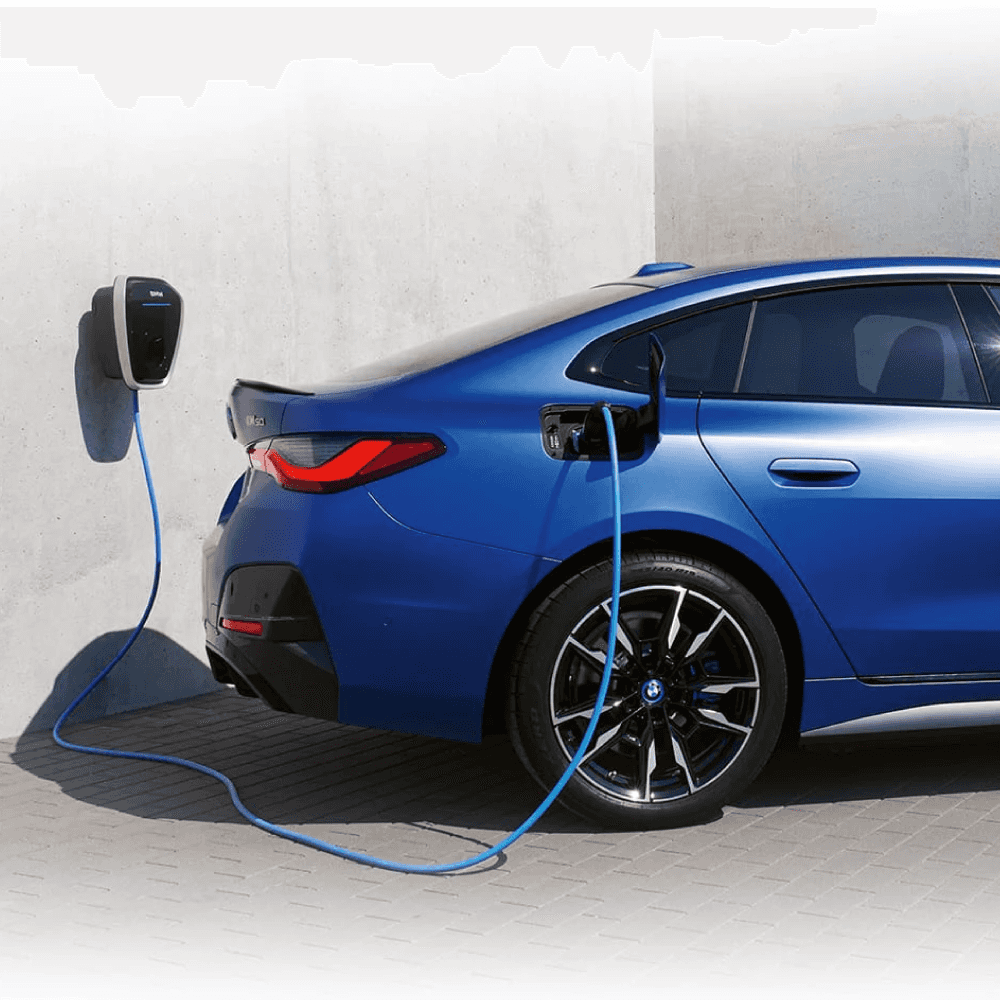 The BMW i4 starts at $56,395 and is eligible for $7500 in federal tax credit.
Preorder Now
Schedule Online Appointment
Cost of Ownership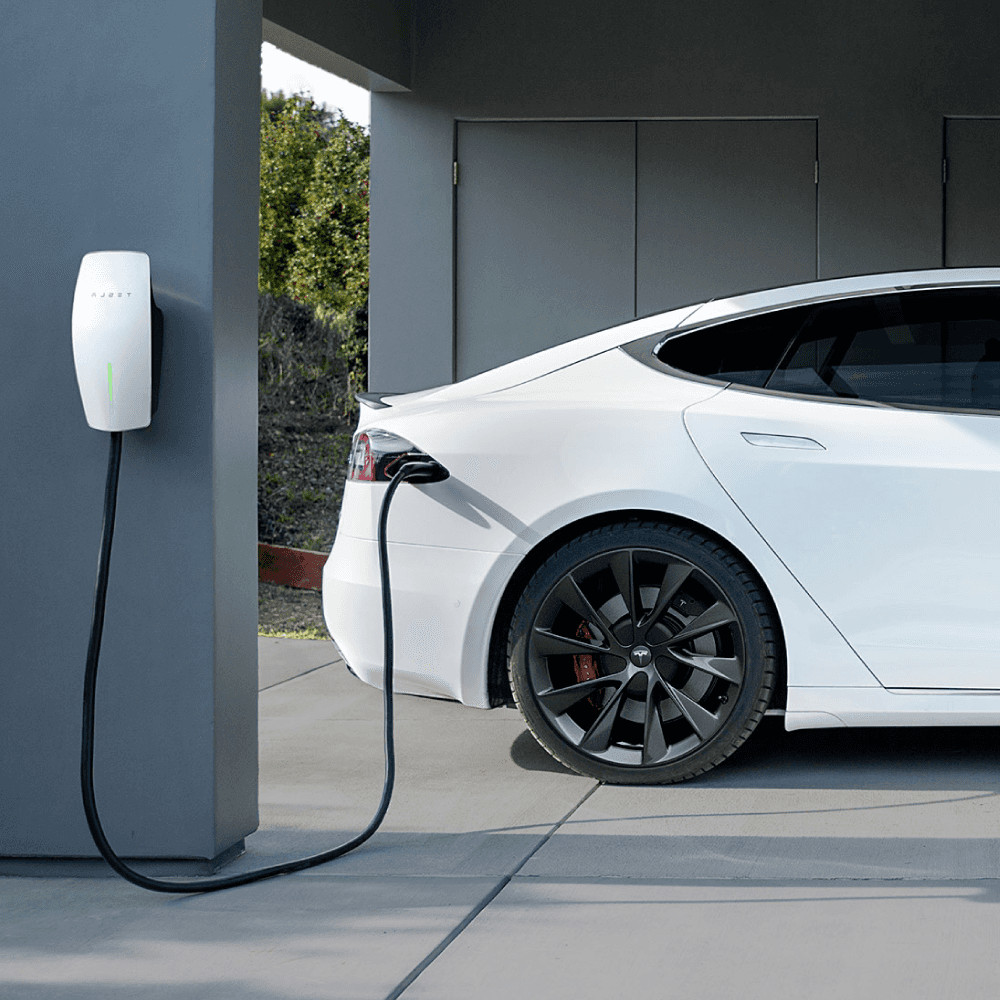 The Tesla Model 3 average new price is $47,143 and is not eligible for the federal tax credit.
Financing Programs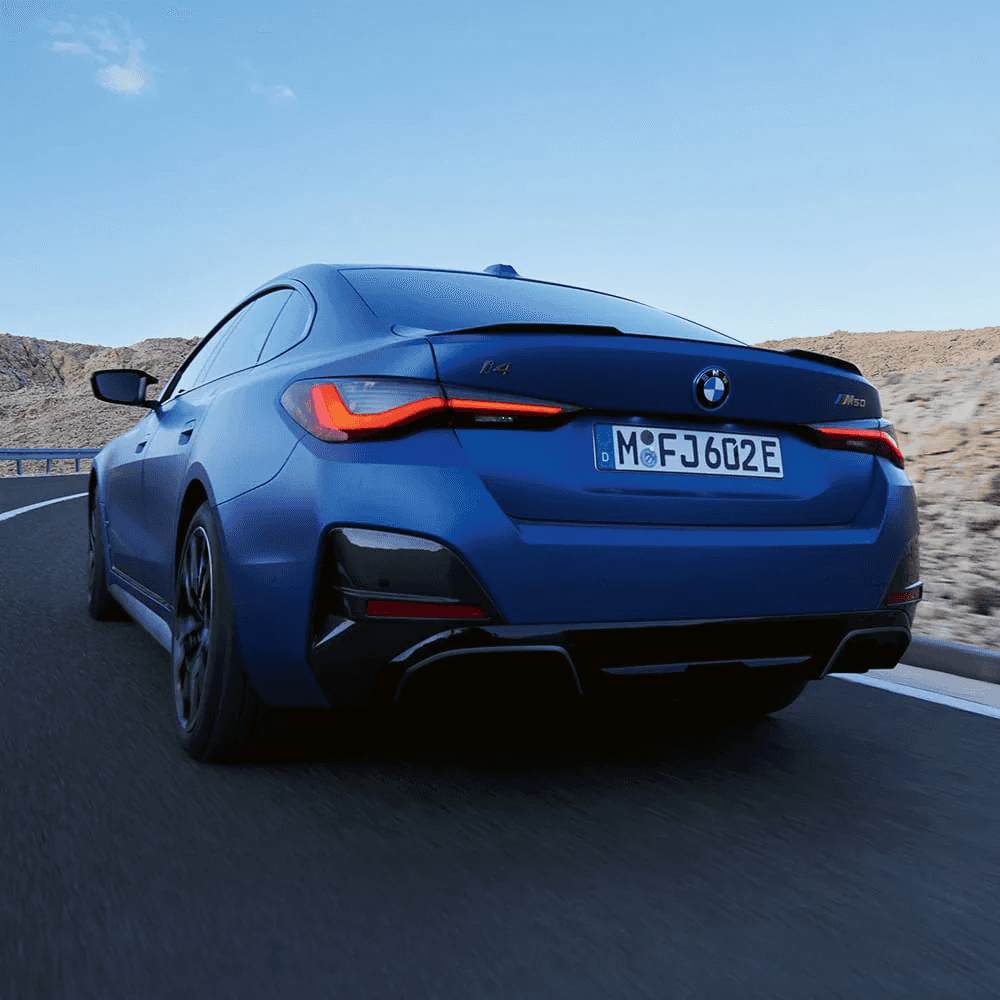 The BMW College Graduate Program is one of the more generous offers available for recent grads. You can get $1,000 off a new or certified pre-owned BMW if you finance that vehicle through BMW.
BMW offers $500-$11,000 toward a lease or new vehicle purchase for Active Duty, Retirees, Veterans, and Military Family Members. Confirm your status through ID.me to take advantage of your offer.
When purchasing a new BMW, customers who require mobility modifications may qualify for a one-time adaptive equipment reimbursement of up to $2,500.
Financing Programs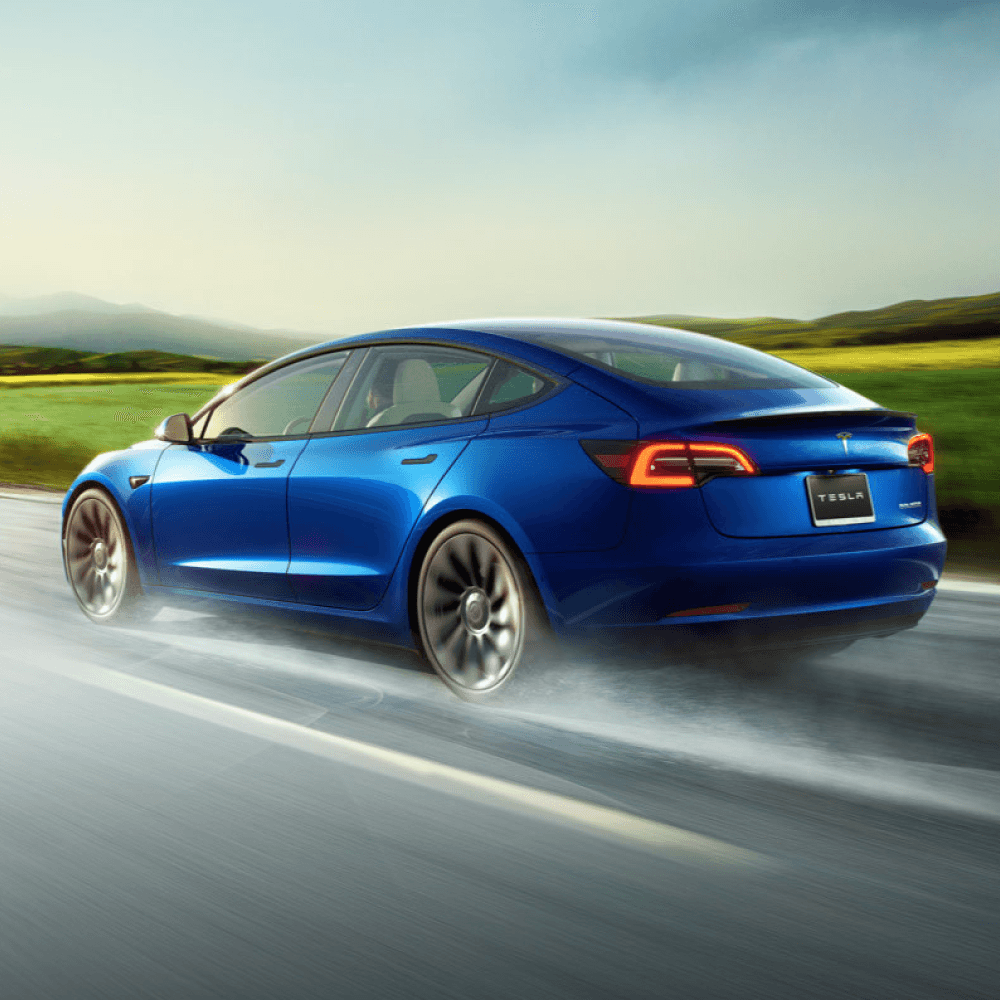 Tesla is not currently offering a financing incentive program for college graduates.
Tesla is not currently offering any military discounts.
Tesla does not offer adaptive equipment reimbursement.
These features and more lend themselves to BMW's reputation as "The Ultimate Driving Machine." By comparison, Tesla has significantly less experience producing luxury vehicles – its first model debuted in 2008. Drivers seeking in-depth quality and detail will appreciate the 2022 BMW i4 for its absolute innovation and luxury design. Give us a call at BMW of Schererville (219-864-7333) and learn why the all-new BMW i4 is the best electric vehicle for you!