Customer Testimonials
Below are recent reviews from BMW of Schererville customers. As you can tell from our feedback, ensuring a positive customer experience is one a top priority.
Browse the feedback below and plan a visit to the dealership today to find out why we get the positive feedback we do.
Already visited us? Leave us a review and let others know how your buying experience was with us.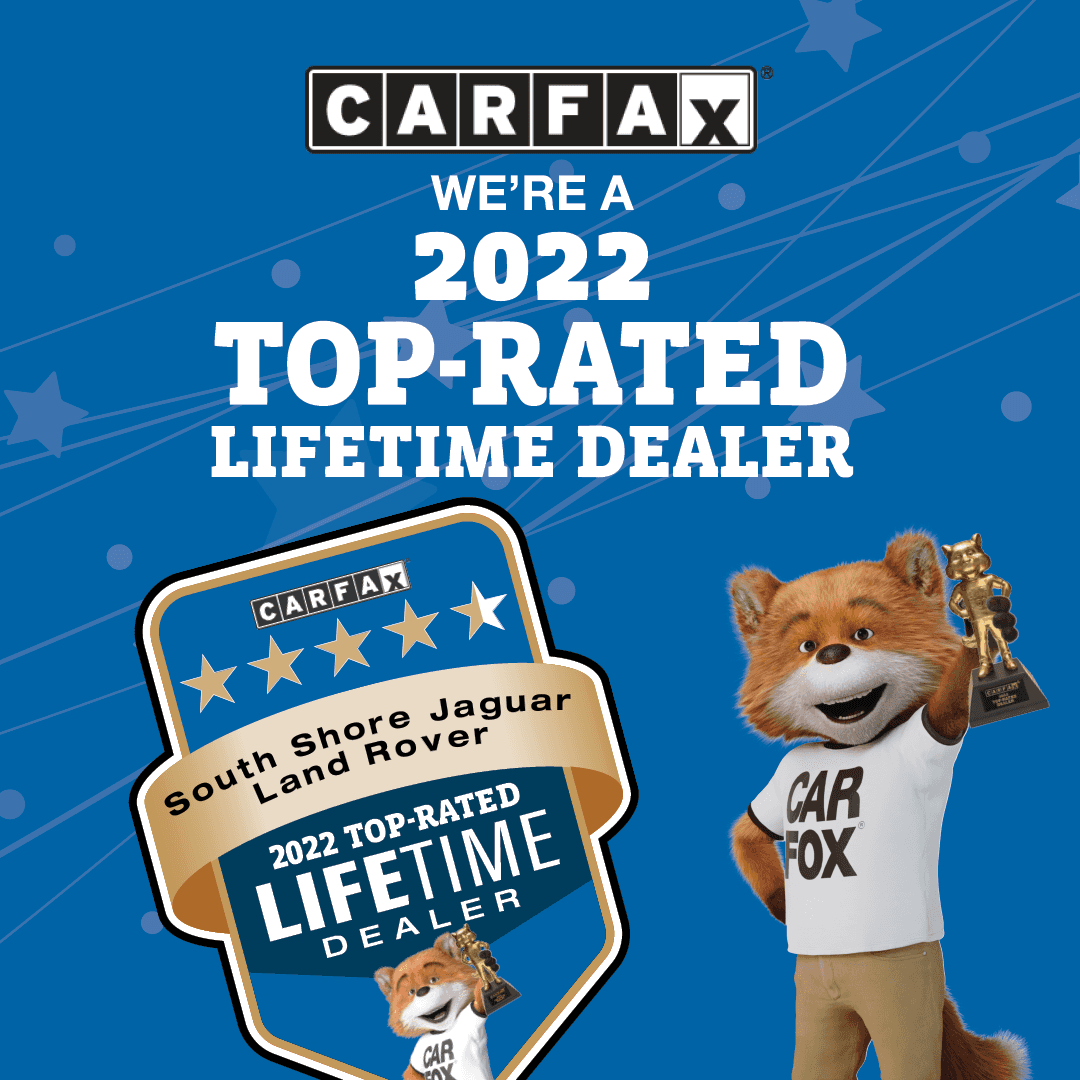 BMW of Schererville is proud to be a 2022 Carfax Top Rated Limetime Dealer!
Jen is a great customer representative that makes sure all your service needs are addressed in the most efficient manner. She made the whole process go quickly and smoothly from start to out the door. B.F.
Thanks to Asia and Chris for taking care of my car! Thanks for keeping me posted all through the process! Asia always takes good care of me!!
With the exception of the loaner vehicle, all else excellent. Advisor, Manager and mechanic credible and trust worthy. All work performed accurately and efficiently. Loaner vehicle was filthy inside, and smelled poorly. Ran excellent.
I've been a loyal client of BMW Schererville for years now. Chris always takes care of me and treats me like family. Everyone I've ever worked with from sales to service to finance are always professional, helpful, and take the time to explain everything from top to bottom. To all of you, thank you!
We purchased a pre owned X3. This is the third car we purchased from this dealer. One of the tires kept losing pressure. I took it back and they gave me a new tire. Great customer service. They really know how to take care of returning customers.
Was treated exceptionally well by all parties involved with my purchase. Had a bad experience with a car dealer in the area that was unwarranted and unheard of which made me leery of returning to another dealership. No such problem. Chris was incredible as I got to know him well.
Asia, my service tech, is absolutely the best. I look forward to seeing her everytime I come in. She remembers me, my car, my family. She is also my son's tech and takes excellent care of all of us.
Service staff is terrific, Jenn Brennan does a great job advocating on customer behalf and then keeping you informed about the status of the work being performed She is a delightful human being, a real asset for the dealership
Did a nice job with the service. I only have one issue, they didn't clean the car before returning it to me. Everything else was fine.
I am a long time customer and I am always treated well by the Service team, from Joe at the top, Asia, service advisor to Jason in the shop who has worked on all my cars over the years. A great team!
Always a great experience. Service and value are competitive, and the coupons they mail are added value. I'm glad I have a dealership that is close.
Excellent service and communication from start to finish by all the team members. All parties were clear about the process, next steps and expectations. Thanks!
From the moment I walked into the service area I was being helped… The Porter met me and asked my name to check in. Asia was great and very informative. She kept me updated on the service and what they were doing.
Zoe was great to work with! We did have an appointment and were in and out quickly. the Communication before during and after the was excellent! I highly recommend the dealership and the service department!
Jenn was very professional and polite. The wait time to detail my cars' s needs was short. The video fromm the technician was very helpful.
I was in for scheduled maintenance and dealt with Katie and Eric on this occasion. Both were very welcoming and helped me. Eric explained in detail what the service plan was and how long it was going to take. I opted to wait and my vehicle was done about 20 mins earlier than expected. Also, Purdue beat Michigan State which I was able to watch in the waiting area while sipping a complementary soft drink. So the trip was a win/win
FALLON DID PROFESSIONAL SERVICE FROM INITIAL CALL FROM ME TO THE COMPLETED JOB. MY VEHICLE WAS TOWED INTO YOUR FACILITY AND SHE HANDLED MY TOWING SERVICE REP, LET ME KNOW IT ARRIVED AND CALLED WHEN FINISH WITH FULL UPDATE ON WHAT WAS DONE. I HAVE ENJOYED THE BMW SERVICE SINCE 2004 AND HOPE TO CONTINUE WITH MY 530I BABY...... BEST CAR I EVER OWNED THANKS TO YOUR TEAM OVER THE YEARS. RAY PETERLIN
Excellent service. I've been going to this dealership for 20 years and have always been well-informed as to the service issues and they have been taken care of promptly and well. The service reps are are responsive and on this most recent visit, Asia took very good care of us!
Service advisor Zoe R. managed service well and promptly. Video clip recorded by technician Jason M. was helpful. BMW Shererville continues to provide excellent service.
Great service and communication! They had to order a part at my last service appointment, and they called to schedule as soon as it came in. I have no complaints!
Outstanding service. It was a bit of a hike to get there but I new they would do a great job. I was in and out quickly
Always had good experience with the service department. They stick close to the estimated time frame and are great with keeping in contact with me during the process.
Great Service! Very easy to schudle, work was completed satisfactory, and in a timely matter. Very friendly people. I will continue to my BMW serviced here, even though there is a BMW service center that is closer to my home.
Even though i arrived early i was immediately checked in . Eric was very thorough when reviewing what would be done . The waiting area is comfortable and inviting. The maintenance including car wash was completed in the timeframe promised.
Excellent and fast service. On time with appointments, and all around great communication with everyone. The videos are a great addition to understanding what work is needed.
Zoe, my service representative and your technicians are absolutely amazing five stars all the way around!! I came in with an issue. It was resolved within a matter of 30 minutes. Zoe got me in and got me out.
Very good experience with this dealership. they provided me with options to repair my vehicle, while their amenities and friendly service made it very pleasant, they also provided me the necessary transportation, and helpful directions, information, and available services in the area. All while making it very easy to resolve my mechanical issues. Thanks to all of you at BMW of Shererville!!
Was very easy to schedule appointment. I received excellent feedback regarding my car including a video and complete estimate of charges and recommendations. My service contact , Christie was great through out entire process.
Service and service personnel were great Problem identified and handled by personnel was great. Easy to make a service appointment and love the ability to do online
Amazing service every time. Steve, Zoe, and Asia are great Service Advisors, and the service technicians are fabulous with their videos and recommendations. Will keep coming back for dealer service!
Zoe made my experience unbelievably simple. From the minute I drove into the service dept until I picked up my car she texted me with updates and info.
Had a questionable repair, they were very helpful, stayed in contact. made it very easy for me, I am a short guy that needs extension pedals to drive they were very accomidating with all my needs, great job.
Top notch exceptional customer service. Berkli and Service manager Joe are two of the best people I've ever had the pleasure of dealing with when it has come to car issues, of which there have not been many. If you are on the fence about going here get off and go. You won't be disappointed! This is the absolute best experience I've had with a dealership.
During my visit to the Schererville location, my Service Specialist, Blanco did an excellent job in answering my many questions. He also went the extra mile to make sure I understood what was done to my vehicle and made sure it was washed. Totally the BEST!!!❤️❤️❤️
Been with dealership for over fifteen years. New advisor today, Blanco. All service and experience as expected i.e., excellent. Mechanic Kyle thorough and communicative. Very pleased with the credible service experience received. Would recommend highly.
I've had pretty frustrating experiences with this dealership and I believe in providing feedback each time. I am pleased to report this as a very positive experience. I brought my vehicle in for an inspection to assess whether I want to bring it along on an impending move, or sell it. I was received promptly and my car was immediately addressed. I requested a ride home rather than wait the 2 hours, but my car was pretty much ready soon after I got home. I was ecstatic to not only receive a written review, but a video was enclosed so ...
Routine maintenance. My Service Advisor, Zoe, was excellent. She kept me well-informed. I also appreciate the inspection video; very nice touch. The waiting room is comfortable, with Caribou coffee, water, and snacks available.
Everyone is doing the extra mile to keep you informed, send you a video, etc. Great service!! They accommodate my schedules to fixed my car.
Very professional and friendly. Easy to get service when needed and on time deliverable as promised. I would recommend this dealership to any friend or family member.
The service representative Asia was very courteous and helpful for giving me an early appointment and a loaner car. The service was prompt and excellent. My car was fixed within Ninety minutes.
Steve is an excellent service advisor and truly cares about his customers. He deserves a raise! Thank you again for the great service with my new tires
Great customer service. I was extremely impressed with the use of technology. The video of work done was a nice touch. Everyone provided detailed information and knowledge to help keep my car running smoothly
Asia was my service provider. She did a great job and kept me in the loop as they analysed what was needed. I truly appreciated her professionalism.
Great service, keep me always informed about my car. I received a video of the check points of my car. Very friendly staff all around the dealership.
Worked with Chris who was very helpful in getting me the car I wanted. Shojaa was also of great help. Chris was professional and fast would definitely recommend him.
Did not have an appointment but the took care of my sunroof issue and provided me a loaner for the few hours that the car was being g repaired. I felt the staff did an excellent job
Steve, took care of me when I brought my 2013 BMW in for a recall. He was very professional and handled the situation very nicely.
I highly recommend the service department. I also highly recommend getting rim and tire coverage when purchasing or leasing. I recently had my vehicle in for a blown out tire. While there the inspector noticed I had a bubble in a different tire I wasn't aware of. They changed both at no cost no additional cost outside the warranty that I paid up front. No questions asked nor trying to say the tire damage was my fault as I experienced with Tire shops in the past.
What started out as a bad experience [white leather seats etc..]actually turned into a good relationship when the service manager Joe stepped in and displayed an elevated level of professionalism and courtesy that is unmatched in todays time. In the beginning I was livid about my car before Joe stepped in and made my experience one that would ensure my willingness to happily return again and again as long as I know he's [Joe] around. If I didn't tell they company or dealership before how pleased I am with Joe , then please allow me to do so ...
ALWAYS PROFESSIONAL AND TIMELY. SATISFIED WITH REPAIR SERVICW EACH TIME I TAKE IT IN. VERY EASY TP GET AN APPOINTMENT. WOULD REFER MY FRIENDS AND FAMILY.
Everyone I have had the pleasure to talk to or work with at the Schererville BMW dealership has been very helpful and kind. I will say though, Asia's customer services definitely goes above and beyond and I appreciate that very much!
Hit a chunk of steel passing through town and once towed to your dealership, Stevan and Jana took great care of me and were good representatives of your firm. Thank you!
I am extremely pleased with the services I received for my BMW. All staff are extremely pleasant and accomodating from the scheduler to the service technician. Everyone was prompt and took the time to go above and beyond. I couldn't be happier with the end result! It is a delight to work with this dealership.
Excellent customer service. Extremely informative. Love all the communication sent to customer. Overall I love this facility & if I decide to buy another BMW. It would be here.
Always a pleasure. The service is exceptional. The employees are friendly and the prices aren't to bad. Been a customer for many years and never had a problem. Glad to know they are in the area to handle my BMW needs.
I drive over 100 miles for service because it is worth it! They are efficient and keep the customer updated. The waiting area is very comfortable.
Billy miller is the best service rep I have worked with.... This is my 5th bmw ,owned , he is smart, eficient and a great communicator A great experience. Thank you.
I took my three year old car in for an oil change. Bill, the service advisor, took care of the oil change as well as some other items that needed attention.
Glenn and the staff at schererville locatiom are great and easy to work with. Would recommend them to everyone. Love the vehicle. Great customer service and follow up.
Taking my car to this dealership is always a great experience. CJ kept me informed throughout my wait time…..great positive personality delivering A+ customer service.
Bill did a great job with my most recent service. He did every he said he was going to do and got me in and out timely. I strongly recommend him as a service guy for anyone going the BMW in Schererville.
I love the video from the texhnician from underneath the car. Bill does a great job as advisior. He did not advise work that was not needed.
My service advisor was Bill Miller on Friday May 6 2022. He was very polite and accommodating. He was also, surprisingly , friendly and it was genuine. My wait was not long at all. He is the kind of advisor that makes a customer return. I felt he really appreciated my business . These days most establishments do not appreciate customer loyalty. They actually make you feel you are taken for granted. Most importantly they fake a friendly demeanor and that ACTUALLY TURNS ME OFF. I have had other advisors who were not accommodating at all. One actually did not give me the free ...
Vehicle in for difficult service involving water leak through hatch. Advisor Bill Miller and Mechanic Robert Stack did a phenomenal job at investigating and correcting the problem. All done with attentiveness and care. Other service i.e., Oil/Filter and Front Breaks done expertly as well. Both advisor and mechanic highly credible and representative of this dealership. Great job!
Bill was my service advisor. He kept me up to date on progress and explained the work that was done. The work began at the time I had scheduled and the car was ready on time.
Service is great. The ease of getting an appointment is tremendously helpful. Time in and out of shop speedy and accurate. I would refer them anytime.
William Miller was great, easy to work with and encouraged me to get some work done that I wanted to put off. I was very happy working with him and he arranged for me to get a ride home. The work was done by 3:00 pm and I had a 10:00 appointment. Thank you!
My transition from a 2019 BMW to a new 2022 BMW 5 series was smooth and seamless. I am very satisfied with the interaction I had with everyone. Everyone is courteous and friendly and that makes a big difference when you're spending money.
A clean facility that provides excellent service and I have always received very courteous and informed information to assist me in making good decision regarding my service visits
the person who set up the appointment was helpful and accommodating. I really like the text from the mechanic who not only explained the reason for the recall, but also he gave a general review of my vehicle.
Glenn Green, Nick Remboski and their team made my new X5 purchase very simple and enjoyable! I have been a loyal customer for years and their outstanding customer service is why I keep coming back!
Excellent service department and Sales department! Chris is the best! Can't go wrong with this dealership! They really go above and beyond! Thank you all
Bill is very detailed about checking status of car and keeping me updated during service. Always satisfied with service and never a problem getting car in for service.
I test drove and Ordered BMW X5 just the way I wanted it! Damien, the salesman is an expert and a True professional. The entire staff is outstanding! I had a wonderful experience. I recommend BMW of Schererville for New and Used purchase.
Got a second car from here. Always received good service. The sales people were very nice to me. Pretty good at working out a decent financing plan. No complaints. Nickola Rembovski was awesome. He took the time to make me smile as this was a tough time for me. I hope I spelled his name right.
Asia is the best but all of your employees are Top Notch. Not only do you fix the car but your all nice doing your job. Very rare to find today in any business
Great service! No pressure and very knowledgeable sales person - Glenn Green was fantastic! Pleasant atmosphere. You can tell everyone really likes each other. Enjoyed my visit!
Spectacular customer service. Fallon McKeown...You're service along with Chris Hardaway's sales representation remind me why I have purchased and leased 9 BMW's from Schererville BMW over the past 16 years! And, I will continue to in the future.
I drive all the way from Evanston to have my car serviced here, because of the excellent customer service I receive. I had the pleasure of working with Asia and she was such a joy.
I have been a customer since 2005 and the main reason is the people. The sales people are the best, and their service staff are exceptional. Bill Miller is one of a kind, and Zoe did a great job of communicating. They keep me coming back.
Shujaat and Antonio took me from A-Z great buying experience! BMW of Schererville is the only place I will buy a car new or used!
By far the best experience I've ever had buying a vehicle was with BMW of Schererville. Staff was amazing to work with, transparent, and thorough. Highly recommend. Shujaat, Adeline, and Justin all assisted me in my purchase. Go see them!
D. Riley provided great customer service. He assisted me with my warranty that has taken a long time to resolve for completion of repairs on a transfer case for my vehicle. He was very knowledgeable and kept me updated during the process.
I'm very pleased with the service I received from Bill. He is very compassionate about his customers and goes the extra mile to assist me. Bill always makes sure he assures me my vehicle is up to date.
Asia has been awesome helping me with an emissions issue. She has made a weird experience great. She is very pleasant and make you feel like you're in good hands.
I was in and out within an hour or so…Bill in the service department had my 18 month service done quick. I had a coffee and enjoyed the lounge while I waited.
Another great service experience. Bill Miller greeted me on arrival and later discussed recommended items in detail with me. The service was completed quickly and my car was washed.
Great customer service! Dan made us feel like we were family. He explain in layman's term what was wrong, the cost, and how this impacted the smooth operation of the vehicle. His smile is very warm.
HANDS DOWN THE BEST DEALERSHIP IN THE MIDWEST!!!!! SALES AND SERVICE IS SECOND TO NONE!! VERY PLEASANT BUYING AND SERVICE EXPERIENCE!! DO YOURSELF A FAVOR AND GO SEE BMW OF SCHERERVILLE FOR YOUR AUTOMOTIVE NEEDS!!
I have been going to Schererville BMW for over 10 years now and just picked up my 4th car today..Glenn Green always takes care of me..The Remboski brothers are a joy to deal with..Fallon and Asia always give me great service..The entire staff is courteous and caring from top to bottom..i know i need to go nowhere else for my automotive needs..
Nice staff. Offered a way for me to save money with oil changes. I will definitely return to this dealership for my next oil change.
Everyone is always courteous and professional. They are prepared for yor arrival with a welcoming attitude. They always try to find a coupon or some other way to take a few dollars off your total. Fallon was very succinct in explaining the issues with mg car on language that I could understand.
We had a problem with our BMW which I thought was incorrectly addressed by the dealership. After speaking with the service repersenitive I was very pleased with her reassement of the problem. The problem was corrected and we are happy campers. Thanks BMW, Kenneth Pazdur
On a recent visit I had the pleasure of meeting Bill Miller..I needed an oil change and also check engine light on,Bill was outstanding Explained everything in details and while waiting I observed how Bill took care of his customers.. he was very genuine towards customers it seems like everybody love him.. this is the only place I will take my BMW to be serviced ..great job Bill !!
The dealership is great from the time I purchased up to the first service date The staff is amazing they have professional way of making me feel special and this time it was Fallon in service She is such a nice person and on top of her game. Love this place so clean the waiting room was just like home Thanks guys
Bill the service writer took care of my Problem with concern and care. When my 328 i did not pass the emissions test . Bill and his technicians found the problem and solved it . Better yet he stated we will take the car to the emissions test . It passed ! It was a big relief. Bill is the best !
Always had good service from this dealership. Appreciated the car wash, vacuum, and delivery to my house. I wish I'd remembered to ask them to pick it up. My car was also ready sooner than anticipated.
I had a flat tire and I didn't even know it. I thought it was a problem with the tire pressure software indicator. I called the dealer customer service and immediately got an appointment… David took care of everything from start to finish and within a very short time, my tire was repaired and I was ready to go. David is brilliant in everything and every service he provided. People like him make me want to always get my business done at this dealer. I know whatever problem arises with my car, they have the right people at this ...
It was nice. The staff picked up my car when I was busy serviced it and brought it back. Awesome People. Great service and very streamlined calls.
ALWAYS A PLEASURE TO KNOW ASIA WILL TAKE GREAT CARE OF EVERYTHING I ASK TO BE DONE TO MY CARS ALWAYS COURTEOUS AND HELPFUL THANK YOU VERY CLEAN CAR WASH THANKS TO THE ENTIRE TEAM PARTS I NEEDED WERE IN STOCK
---