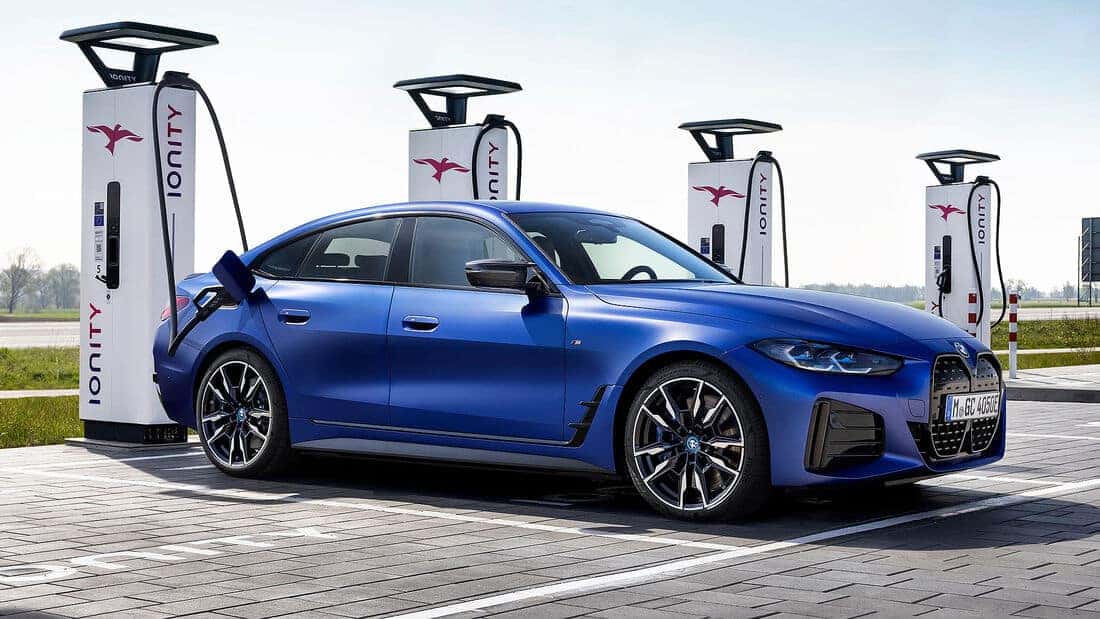 i4 M50
In the high-performance i4 M50, go from zero to autobahn speeds in seconds with the 
incredible power and instant torque of twin BMW M eDrive engines. Aerodynamic exterior design lets the vehicle cut through the air and reach 0-60 mph in as little as 3.7 seconds. This four-door coupe is built with BMW's distinctive near-perfect weight distribution and low center of gravity. An adaptive M chassis, variable sport steering, and a fine-tuned suspension ensure precision handling for this high-performance electric vehicle.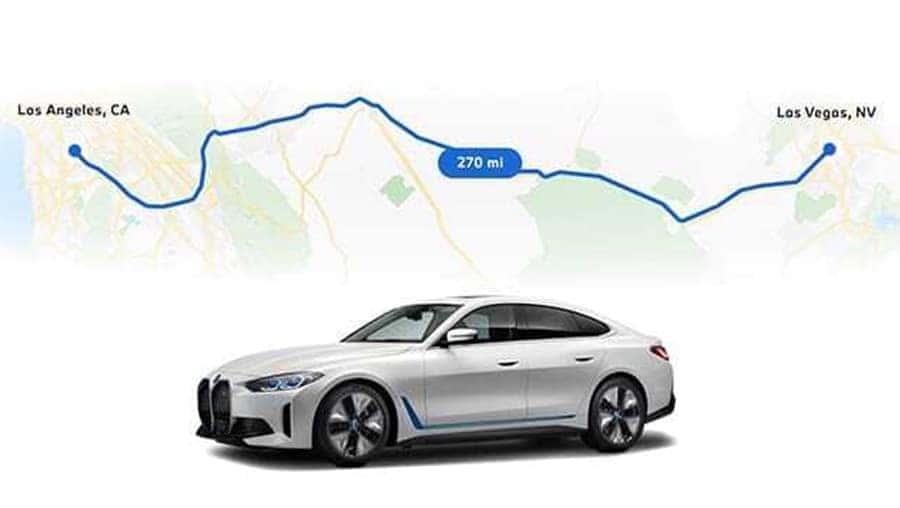 Range and Charging
The next generation of electric driving arrives with the BMW i4. With an estimated range of up to 300 miles, you can plan day trips or long drives with confidence. The new, comprehensive charging program for BMW electrified vehicles offers tailored solutions for both home and public charging. The BMW Wallbox is a Level 2 charger that installs in your garage for rapid charging whenever you need it. Charge from 0–100% in under 9 hours. Access more than 800 fast-charging locations and more than 35,000 Level 2 chargers nationwide through BMW Charging's partnership with EVgo — up to 80% state of charge in 40 minutes or less of charging. Every BMW i4 comes equipped with the new Flexible Fast Charger. This portable device, compatible with any 120V or 240V outlet, delivers optimized charging wherever you go. Charge from 0–100% in under 9 hours at a 240V outlet.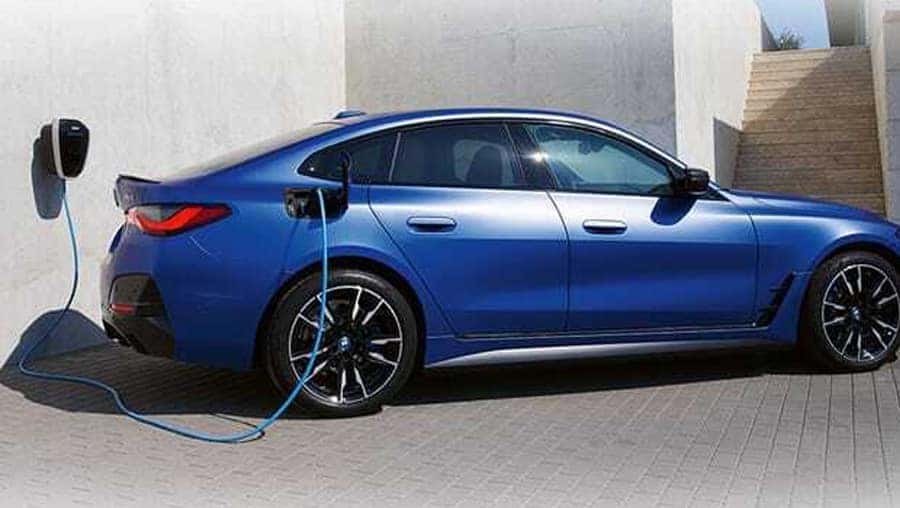 Benefits of Electric
Owning a BMW i4 electric vehicle may qualify you for a federal tax credit of up to $7,500, in addition to other state incentives such as rebates, tax credits, and grants. You will also receive preferential parking for charging, and reduce fuel expenses.