Buy vs Lease near Gary, IN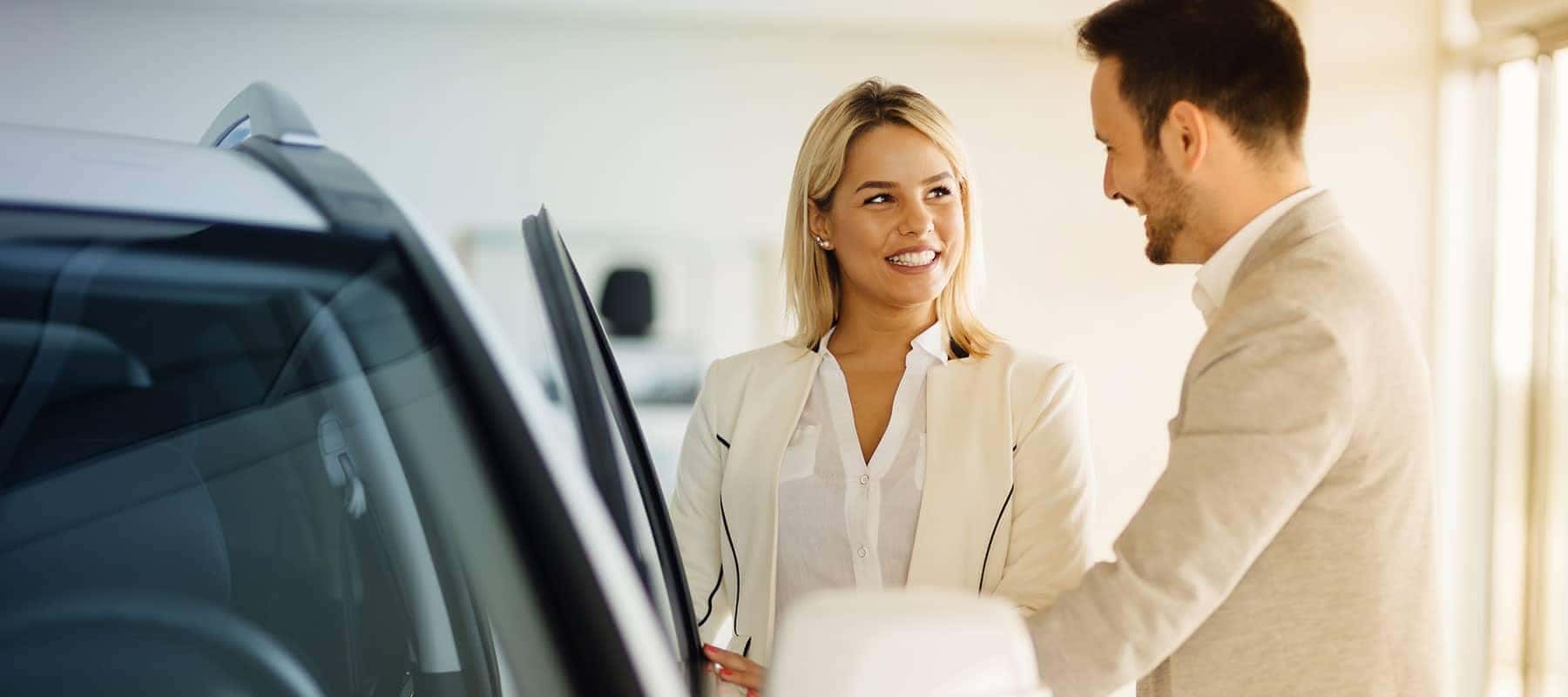 Once you find the BMW that you would like to take home, you have to decide how you are going to integrate it into your budget appropriately. When you visit our Finance Department, we will lay two plans in front of you to choose from. While they are each different in their own right, both presenting their own benefits. Whether you want to buy or lease, we at BMW of Schererville will show you how you can bring the vehicle of your dreams home in the manner that you see fit. To learn more, pay us a visit at 1400 US Highway 41 in Schererville, %%di_state%%.
How Do I Lease a Vehicle?
For some drivers, sticking with one specific vehicle for a long period of time can become boring. With the constant advancements made in the automotive world, we understand why one might want to upgrade every few years to experience the latest driving features. For these people, leasing is the best solution possible! That is because this path allows you to basically borrow the vehicle that you are interested for an average of three years with a set mileage. This way, you can enjoy the automobile until your term is up, then upgrade to one of the newest models on our lot or explore other options. You won't have to worry about dealing with the full sticker price either because we only ask that you pay for its depreciated value while it is in your possession.
Buying
If you would rather own your vehicle at the end of your term, then you are definitely going to want to take the route of financing. This will allow you to meet with our experts and create an extended plan to your liking to split the entire cost into a monthly rate that won't overwhelm you. When you decide to finance, you will also have our entire host of pre-owned models at your disposal! If you think this would better suit your automotive needs, then you can use a couple of handy features that we have provided on our website to help speed up the process. Our Payment Calculator allows you to figure out how your prospective purchase will fit into your budget, while the Finance Application lets you get some of the paperwork out of the way ahead of time while we get to work on finding your loan options.
Inventory
If you haven't checked yet, you can unveil our entire stock right now when you head to the top of your screen and double-click the New Vehicles link. Once that is complete, you can start sifting through the various models that we have available. If you want to take home a vehicle that will have onlookers gaze in envy as you weave in and out of traffic, then you won't regret setting your sights on the BMW 3 Series, 4 Series, or 5 Series. If you require a little extra muscle and cabin space, then come take a look at the BMW X5 or X3! We have all of these vehicles on our lot available for you to test drive today.
We can fill you in with all of the details whether to buy vs lease near Gary, IN, when you stop by BMW of Schererville. If you want to learn more about our competitive offers, just give us a call at 800-860-3545.
Contact Information