AVERAGE COST TO CHARGE
Electric vehicles (EVs) allow drivers to charge batteries by plugging into a power source. The costs of charging depend on where you charge, and your electric BMW's battery life varies by model.
Cost of Charging an EV at Home
It is convenient and practical to keep your electric vehicle (EV) charged up by plugging in at home. Whether you use a standard AC outlet or a dedicated DC fast charging station, you will pay for electricity per kilowatt-hour (kWh).
This cost varies depending on where you live, but the average price of residential electricity in Indiana as of October 2021 is approximately 14.31 cents per kWh.

To calculate the cost to fully charge your EV, multiply the cost per kWh by the battery's maximum capacity. For example, the BMW iX is equipped with a 111.5 kWh battery. At the average Indiana electric rate of 14.31 cents, the BMW iX would cost an average of approximately $15.96 to charge from empty to full.

Each EV is different, but once you know your individual electricity costs and battery size, it is easy to calculate costs.

Electricity price varies depending on the time of day. Many electricity providers offer discounted charging rates if you charge the battery at off-peak, low-demand times. Check with your utility company to find out more about their peak vs. off-peak rates.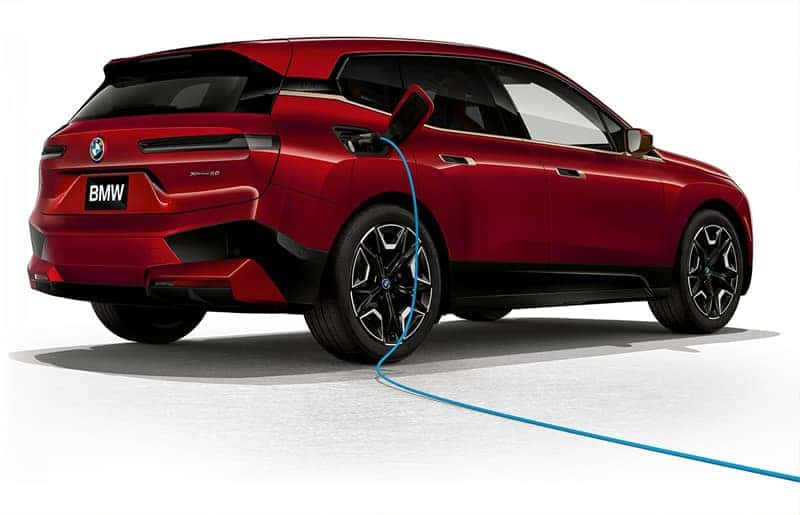 All electric BMW vehicles come with the Flexible Fast Charger, a versatile solution for charging at home or on the go.
Home Charging Options
All electric BMW vehicles come with the Flexible Fast Charger, a versatile solution for charging at home or on the go. The Flexible Fast Charger is compatible with any 120V household outlet and 240V outlet (adapters included). At 240V, it achieves a 9.6 kW charging speed comparable to the BMW Wallbox.    

For the ultimate in electric convenience, the BMW Wallbox is a Level 2 Charger (240V) that provides a charging speed of 9.6 kW and conveniently charges your all-electric BMW overnight. With its robust and weather-proof design, it can be installed in your garage or outdoors.

Please note that a 240V outlet requires professional installation which can be handled by our trusted partner Qmerit.

The BMW Wallbox (Gen 3) will be available by Spring 2022 from your BMW Center. Please note that it also requires professional installation, which Omerit can provide.
Cost of Charging an EV at a Public Station
The rapidly-growing network of public charging stations will allow the EV driver to charge the vehicle battery quickly and get back on the road. The cost of charging at a public charging station is generally slightly higher than charging at home, due to the convenience and demand for access to charging. You are typically charged based on the amount of time you spend charging instead of the actual amount of electricity you use.
Access >800 fast-charging locations and >35,000 Level 2 chargers nationwide through BMW Charging powered by EVgo. All 2022 BMW all-electric vehicles come with the Flexible Fast Charger – a portable device that allows you to plug in your all-electric BMW at a 120V or a 240V outlet on the go.

Explore the 

BMW Charging page

for more information about our comprehensive charging program for all BMW electrified vehicles.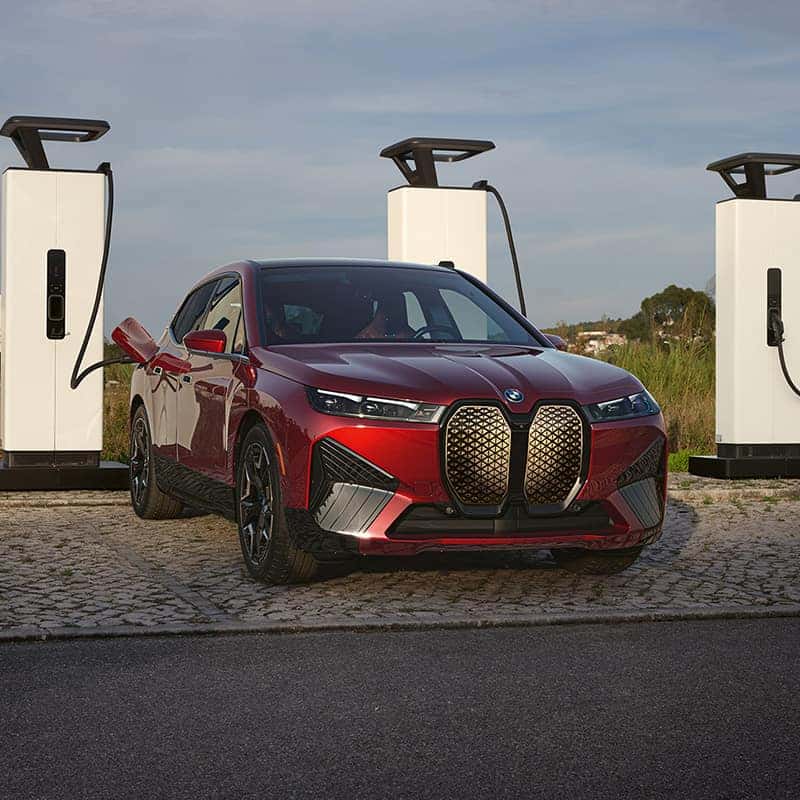 With over 35,000 Level 2 chargers nationwide, you will be sure to find a station near you.
Electric Battery Life
Electric car batteries are built to last years but will degrade over time and through regular usage. In general, the average electric vehicle battery life is approximately 10 years before a replacement is required. The BMW Group responsibly sources raw materials from leading suppliers for battery cell production and has been manufacturing batteries for electric vehicles since 2013. BMW is committed to relentless research and development in the field of battery technology.
Some valuable information for the EV owner:
The ambient temperature, number of cycles, age of the battery (regardless of use), and other factors influence battery life.

BMW Group offers an eight-year (or 100,000-mile) battery warranty that also covers against excessive battery capacity loss — if net battery capacity is less than 70% of its original nominal value – whichever should occur first. 

To preserve battery health, your vehicle should not sit fully charged or at low levels for extended periods.

It is best to charge normally at your home or office and use fast charging stations only when necessary, as they are known to degrade your battery if used frequently. 

Extreme temperatures can also affect battery life. Parking indoors during the winter or in the shade during the summer months can help minimize harmful wear on your battery.