New Oberpfalz Brewing
Whether you are looking for a place to go after work for happy hour, heading out to grab a bite with the family, or meeting up with friends for a few drinks, New Oberpfalz Brewing has both a menu of great food and a draft list of German style beers that are made in house.
Next time you are looking for a spot around Schererville, Munster, and Crown Point to grab a few rounds, you should head right to the source and try the delicious brews being made at New Oberpfalz Brewing!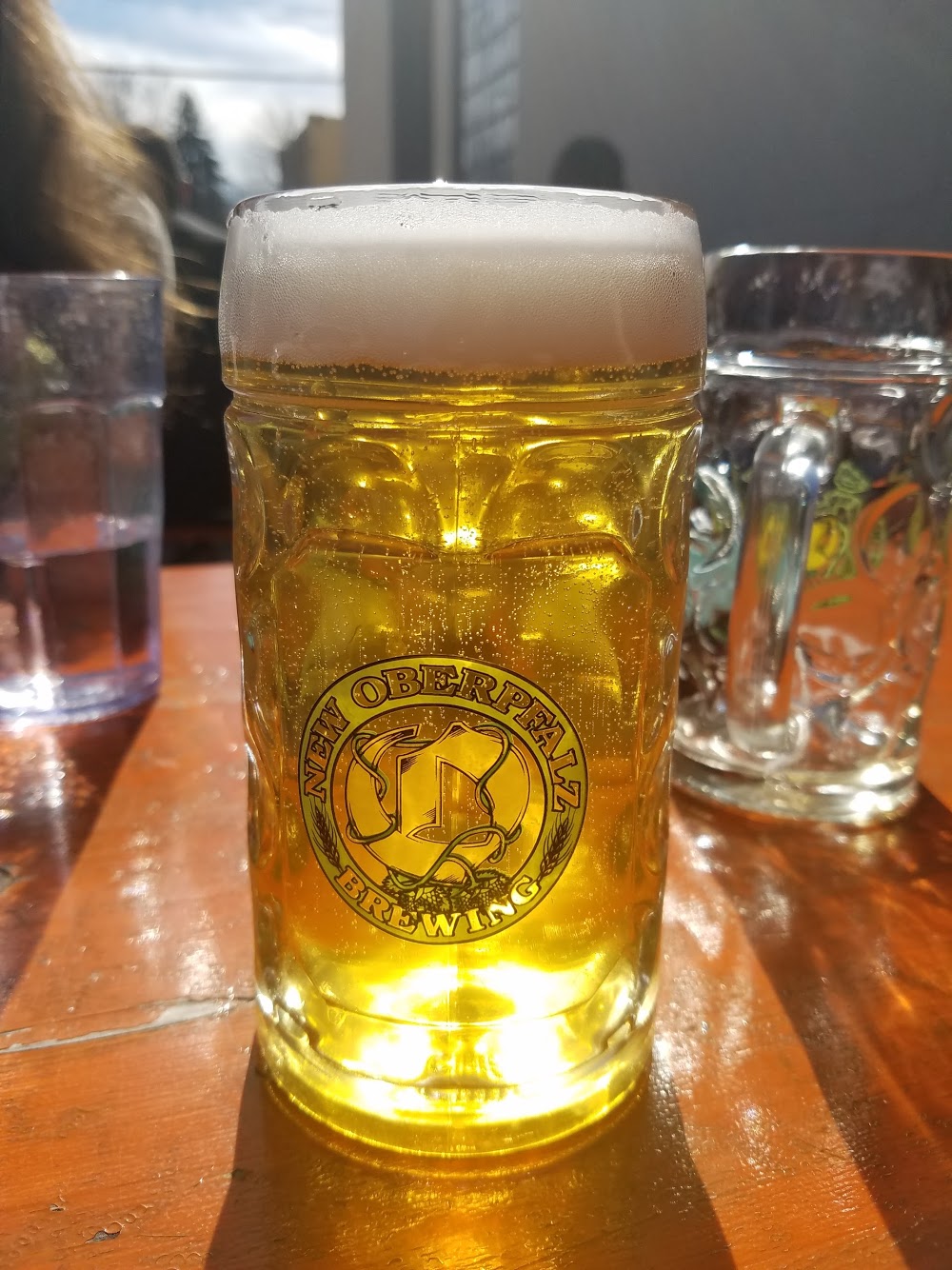 A Mix of Classic Styles with New-Age Beers
Named after a region in Bavaria, New Oberpfalz Brewing specializes in classic styles that originated in Germany. Among their selection, you will find their year-round Helles Lager, which is a traditional style that is both smooth and crisp. One of their seasonal releases, the Elucidator Doppelbock, is another favorite among German styles. This beer has layers of rich malty flavors that you'll enjoy sip after sip.
Beyond the German styles, you can also find a range of other beers like their Hopwagen American IPA or their bold and robust Russian Imperial Stout. When you stop by their taproom, you may even find one of their one-off brews.These beers, which are only featured on draft for a limited time, range from a variety of specialty styles. You may find a smoked porter on draft or a juicy New England IPA. If you see a style you like among these special brews currently on draft, you will want to make sure you stop by the brewery before it is gone!
If anyone in your party isn't a beer drinker, New Oberpfalz Brewing wants to make sure everyone has a good time and something to drink. This is why in addition to their beer, they also serve wine, cider, and soft drinks.
Pairing Their Beer with Food
Beer isn't the only thing you can enjoy while stopping by New Oberpfalz Brewing! They also have a menu full of seasonal and rotating food that will satisfy your hunger while their beer quenches your thirst. You can sit with the family upstairs or grab a table outside with friends on their patio and enjoy your meal paired with one of their beers.
Using local and fresh ingredients, New Oberpfalz Brewing is constantly creating unique and flavorful dishes. You definitely will want to start by splitting their Giant Bavarian Soft Pretzel that you can dip in the zesty beer cheese sauce!
Then order one of their sandwiches, tacos, or burgers. Their Farmhouse Regensburger stacks applewood bacon, American cheese, red onion, pickles, and a fried egg all on top of their grass-fed beef patty.
Prost!
If you are in Schererville, Munster, or Crown Point, you will definitely want to make sure you stop by New Oberpfalz Brewing to get a taste of their latest brews!
Be sure to check out which beers they are currently pouring and join them for one of their special events.
Sales Hours
800-860-3545
| | |
| --- | --- |
| Monday | 9:00 am - 6:00 pm |
| Tuesday | 9:00 am - 6:00 pm |
| Wednesday | 9:00 am - 6:00 pm |
| Thursday | 9:00 am - 6:00 pm |
| Friday | 9:00 am - 6:00 pm |
| Saturday | 10:00 am - 6:00 pm |
| Sunday | Closed |
Service Hours
800-860-3545
| | |
| --- | --- |
| Monday | 8:00 am - 5:00 pm |
| Tuesday | 8:00 am - 5:00 pm |
| Wednesday | 8:00 am - 5:00 pm |
| Thursday | 8:00 am - 5:00 pm |
| Friday | 8:00 am - 5:00 pm |
| Saturday | 9:00 am - 3:00 pm |
| Sunday | Closed |
Parts Hours
800-653-9742
| | |
| --- | --- |
| Monday | 8:00 am - 5:00 pm |
| Tuesday | 8:00 am - 5:00 pm |
| Wednesday | 8:00 am - 5:00 pm |
| Thursday | 8:00 am - 5:00 pm |
| Friday | 8:00 am - 5:00 pm |
| Saturday | 9:00 am - 3:00 pm |
| Sunday | Closed |