2015 BMW 2 Series Finance near Hammond, IN
Competitive Rates, Flexible Terms, and more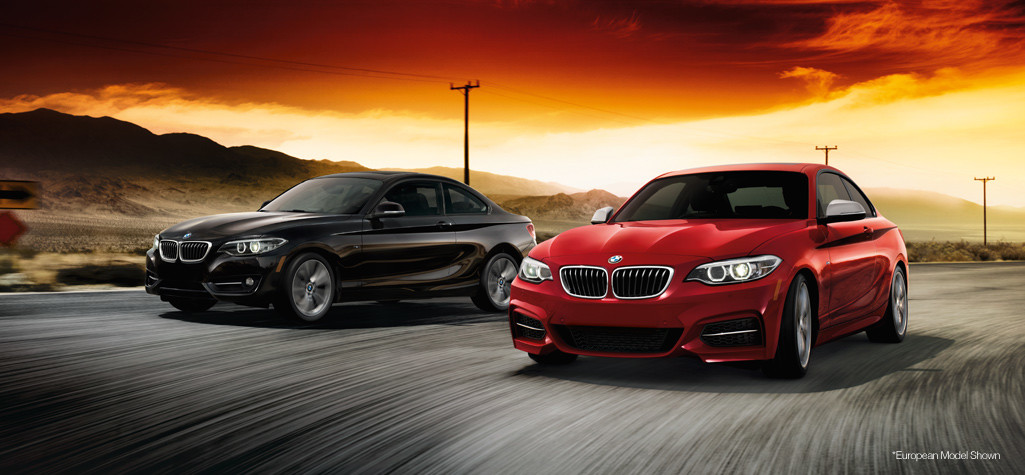 Thanks to BMW Financial Services, we can help you choose a financing option, work to protect your vehicle, and get you into another BMW when your term is up. Our skilled financial staff is here to make financing a 2015 BMW 2 Series near Hammond as easy as possible, so you can drive off the lot in your new vehicle.
The top of the line of the 2 Series is the 2015 BMW M235i xDrive coupe, a powerful and luxurious pice of machinery. Sporting a 3.0-Liter BMW M Performance TwinPower Turbo six-cylinder engine, the M235i offers an impressive 320 horsepower and maximum torque of 330 foot-pounds between 1,400 and 1,500 RPM. You're able to go from 0-60 miles-per-hour in just 4.4 seconds thanks to this powerful engine, plus you get a fuel economy of 20/30 city/highway MPG1.
An eight-speed Sport Automatic transmission gives you unprecedented power and control, with the paddle shifters allowing you to manually change gears and Launch Control allows you to reach maximum acceleration from a stand still. The M Sport Brakes offers you larger brakes for great performance, and you get 18-inch ferric grey wheels with Michelin Pilot Super Sport performance tires that will help you hug every turn.

Financing with BMW of Schererville means you'll get our premium customer service that will allow you to tailor your specific financing options and set them up in a way that they'll fit in with your schedule. And with competitive rates and flexible terms, you'll find that owning a BMW 2 Series is easier than you thought.
You'll find the interior of the 2015 BMW 2 Series just as inspiring and inviting as the exterior, with 10-way power front sport seats that include two-way power-adjustable side bolsters, one-way manual headrests, and thigh support. For your convenience, the M235i xDrive features driver memory for the exterior mirrors and seating positions, and a four-way power-adjustable lumbar support for the front seats as well.
The leather-wrapped steering wheel gives way to the iDrive system that features a 6.5-inch full-color flat-screen display with the Controller and six-programmable memory buttons. Starting up your BMW will be a breeze with the engine start/stop button and you'll be able to relax during those longer trips with the Dynamic Cruise Control2. This system actually monitors your driving and slows down when taking a curve and then accelerates back to your cruising speed when you're out of the turn.
At BMW of Schererville, we strive to give you the best customer service around and you'll find that 2015 BMW 2 Series financing near Hammond will be hassle-free. Our BMW Select Program even offers you "lease-like" monthly payments with the option of refinancing if you're qualified. Stop by BMW of Schererville for more information about BMW financing today.
1EPA-estimated figures are for comparison purposes only. Your actual mileage will vary, depending on speed, driving habits, trip length, and driving conditions; actual mileage may be lower.
2Driving over rough or damaged road surfaces, as well as debris, curbs and other obstacles, can cause serious damage to wheels, tires and suspension parts. This is more likely to occur with low-profile tires, which provide less cushioning between the wheel and the road. Be careful to avoid road hazards and reduce your speed, especially if your vehicle is equipped with low-profile tires.